It is crucial to create a first impression on social media platforms if you want to be successful and attract more followers to your page. Most social media users will prefer not to revisit your social media page or account if they get a bad first impression. When that happens, you will find that it is nearly impossible to convince these people to give you a second chance. 
Unfortunately, Instagram is a platform that doesn't offer plenty of opportunities for creators and influencers when it comes to making a detailed introduction. In fact, all you have is a tiny bio section on your profile with which you will have to create a good first impression. 
So, you will need to come up with a killer Instagram bio that will surely leave a lasting impression on Instagram users. If you are wondering how to do that, here are a few effective tips to help you get started.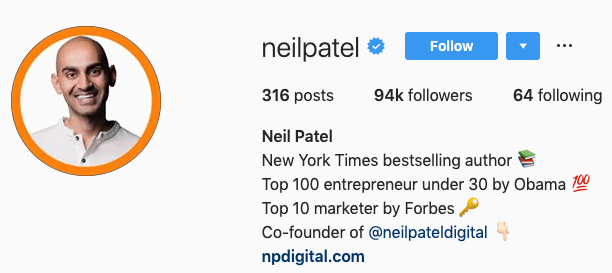 Focus On The Name 
The first and most important thing you need to do is to make sure you have the correct name for your Instagram profile. The name of your Instagram profile is very important because it will be used by Instagram users to find and identify your profile.
 It is crucial to use a name that your audience will be able to easily relate to or recognize. 
Profile Picture 
Beautiful and high-quality images have the unique ability to instantly capture the attention of social media users. You can add text on your profile picture, but you will need to ensure that the used font is legible and clear. 
If your business has a memorable and distinct logo, then it is best to use that logo as your Instagram profile picture. 
What You Do And Who Are You 
Several Instagram influencers and content creators especially newbies often fail to provide information on what they do. It is true that the character limit for Instagram bios is just 150. 
However, you will be able to give your audience a clear idea on who you are and what you do through the bio if you use the space creatively. Focus on being creative and concise while providing the information. 
Final Thoughts
There are several other ways through which you can create a good impression with the Instagram bio. For instance, including hashtags, emojis, call to action, and a link to your business website are just a few.
aIt is always best to spy on what your competitors are doing as it will give you a better idea on how to create a good impression with your Instagram bio.