One of the highlighting features of Snapchat that made it incredibly popular among social media users is the stories feature. The stories feature were used by both Instagram and Facebook. In fact, even Twitter recently rolled out Fleet, their own stories feature. 
The best thing about Snapchat is that it has not become a medium that is used by large companies and businesses to market their products and services. Snapchat continues to greatly focus on unique and compelling user-generated content while Instagram is focusing on advertising and mass appeal.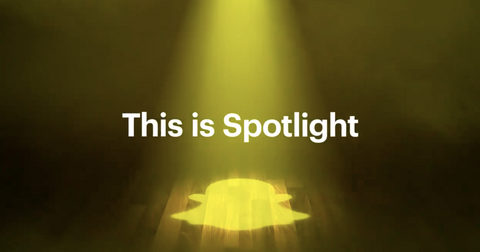 Snapchat Spotlight 
However, it seems that Snapchat is all set to make a huge update. In fact, the latest addition of a new feature named Spotlight seems like one of their strategies to lure in more social media users. The latest Spotlight feature from Snapchat will be putting the best spans of the community members in a dedicated feed. 
The Spotlight feature seems very similar to Tik Tok because it displays video contents that are just 60 seconds long or the snapshots of the Spotlight. Snapchat users who tap on the Spotlight feature in the app will be able to see all snapshots compiled by the algorithm. 
What You Should Know About Snapchat Spotlight 
One of the best things about Snapchat Spotlight is that it is a community driver feature. This means that you will not need a public profile to access the feature. Snapchat also claims that users will be able to easily share the best snaps that are created by other members of the community when using Spotlight. 
However, the most fascinating aspect of Spotlight is that Snapchat is offering a financial reward to creators to promote the newly rolled out feature. Social media influencers and creators who post the best snaps will be rewarded with a payment of over 1 million US dollars. The company will be distributing the money to users every day. 
How much a video creator can earn by using Spotlight will be based on factors like how often users skipped it, how many users liked it, and how many users viewed it. It is important to note that the snaps must comply with terms and conditions and content policies. Moreover, video creators must also be above the image of 16 to get the reward. 
Final Thoughts 
Spotlight is a lot similar to Instagram Reels and Tiktok. Snapchat's new feature has recreated a feed with short comedy videos, entertaining content, and more.
 It is evident that Snapchat wants users to come up with unique content and post more on their platform and we are hopeful that Spotlight is the perfect feature that can help the company achieve its goal.