Right now, it's hard to stay motivated. With all that's happening around our morale requires constant uplifting. Even a teeny tiny bit of encouragement is appreciated these days and personally, we love how Indian Stand Up comics are helping us sail through the crisis.

They make us smile, share positivity, and lend a hand whenever needed.  Even their fractional glimpse on our feed is a welcoming sight. Let's have a look at these funny people and follow them to loosen up & add much-needed laughter to your routine.

Vir Das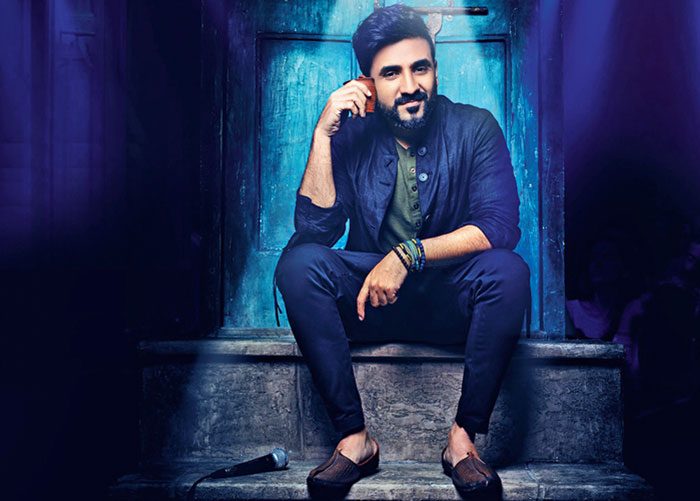 How can we not start by talking about Vir Das? The ace comic and actor has been regular in hosting online charity gigs during the lockdown and in his Netflix special we witnessed behind the scenes of this crazy mind. His charismatic wit, sensible humour, and sarcastic optimism blended in cynicism is delightful and cracks us through the screens.
Ankush Bahuguna


Not exactly a stand up comic, but Ankush Bahugauna is hilarious AF. The talented influencer is known for his humbleness and desi humour (sapollas) and his followers go gaga over him in every live video.

Anibhav Singh Bassi
Recently, Bassi opened up about reduced pay from corporates and low turn-ups in online shows, but this hasn't stopped the ace comic from performing. He recently uploaded a YT video on roommates, which is extremely hilarious and pleasing. 

Mallika Dua

"Scyauze Me", you know who we are talking about! The favourite friend in films and TV series these days, Malika Dua has been active on Insta Live spreading laughter and a lot of happiness.

Mostly Sane

Another non-comic-comic, famous for her relatable and hilarious videos, Prajakti Kohli needs no introduction. She's grounded, humble, and her reels are both funny and unique. Her adorable expressions are refreshing and powerful to delight your gloomy days.

Atul Khatri


The One by Two CEO comic, Atul Khatri has been extremely active on Instagram contributing with his funny, informative and uplifting content. He made it a mandate to spread positivity with his content.
Aakash Gupta


The Sarojini wala Bhaiya and Comicstaan co-winner that we can't ignore (literally), Aakash Gupta has been conducting online shows and frankly, he would you in splits from start till the end of his shows (even when they're virtual).
So, if you're looking to curate your feed for motivation and laughter, follow these comics right away.
To know more about content creation or to connect with creators, follow DYT